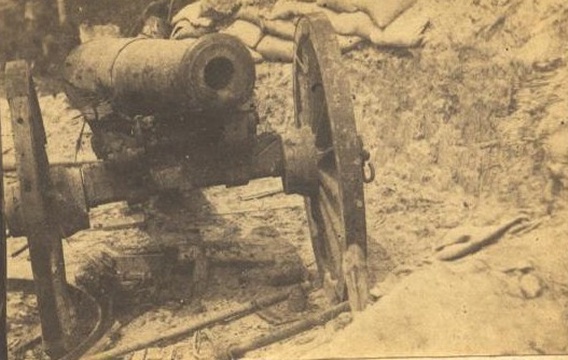 Port Hudson Relics
"honoring the past by saving it for the future"




Terms and Conditions:


Site Disclaimer and Guarantee:
All relics sold on this site have been recovered from private property with permission of the landowner.
All relics are guaranteed authentic. If you are not satisfied in every way, just return your purchase in the same shape it was sent, within seven (7) days of receipt for a full refund. Terms and Conditions below will apply to all purchases.


Terms and Conditions Policy:
Effective 8/09

The Following are the legal Corporate Terms and Conditions set-forth by Port Hudson Relics, and will be adhered to at all times in all circumstances. It is the responsibility of the buyer/customer to read carefully, fully, and with complete cognizance when purchasing any item, or performing any form of commerce with Port Hudson Relics.

PLEASE READ in it's entirety:

Forms of payment accepted are personal check (personal checks must clear bank before order will be shipped), cashier's check, money order, cash and Visa, Mastercard or Discover cards. Personal checks may take 7 to 10 days to clear the bank--even a little longer--so please keep this in mind when choosing to use personal checks. Please note: it is up to you, the buyer, to provide insurance, delivery confirmation, etc, for your payments made through the mail--I have no control over the mail, so if payment gets lost in the mail, that is between you and the mailing service. It would be wise to insure & get delivery confirmation so that you, the sender, have proper recourse. Make checks or any other payment means payable to Keith Bauer or Port Hudson Relics, P.O.Box 74548, Metairie, LA 70033.

All items are as described on my website to the best of my abilities.. Though most of my offerings are Civil War-era, I do carry other wars militaria--items made well before and after the Civil War--as well non-military items. "Civil War-era" is defined by me (and many in the collecting/selling community) as being something made and/or used just before, during, or not long after the years of the War (1861-1865). If a buyer wishes to see more pictures or desire any further detailed information than that provided through this website, the buyer needs to do so prior to purchase. Return/Refund Policy: Port Hudson Relics wants you to be satisfied with your purchase, so if you are not satisfied and wish to return the item(s), you may return any item within (7) days of when I ship it (or 5 days if you purchase it in person) for full refund minus all shipping costs. Once that 7 days is past (or 5 days if purchased in person), the return window has closed. Please notify me via e-mail or phone message that you are wanting to return an item within the return period so that it can be processed. If you want to make sure you receive the item before the 7 days after I ship it, please pay for quicker/guaranteed shipping. All returns are to be insured. If return items sent by the buyer are NOT insured, and loss/damage occurs, then the seller (me) can nullify the return. Any returned item is subject to a 20% restocking/lost sales fee, unless waived by me.
This is due to the fact than I most often have many people wanting the same item, and will lose the sale to another willing buyer, just because someone is on a "shopping spree" and then decides they don't want it anymore. Under no circumstances will the 20% restocking fee be waved on credit card purchases as there are fees associated with refunds on credit card purchases.

Returned items must be in same UNALTERED, UNCLEANED, UNCHANGED CONDITION as they were shipped. Any modification or damage incurred to the item will VOID the return policy. Once an item purchased has been cleaned in any way, scratched, damaged, discolored, Notification by phone or email is required before any return is authorized. No item will be returned due to damage during shipping, or by customer's handling once received by the customer. The customer must ask and pay for shipping insurance in order to guard against damage or loss during shipping.

Make sure to ask all the appropriate questions, seek all the relevant information and pictures, as much as you'd like before the purchase to ensure it is an item you really want. And please inspect your purchase upon receiving to make sure you are happy with your purchase! A buyer cannot return just part(s) or a piece(s) from an item purchased (i.e.: send a ramrod or nipple back, keep the rest). Whatever is bought is bought in it's entirety, and therefore returned that way, unless some arrangement is made between the buyer and myself. Change the appearance, repaired, or altered in any slightest fashion from it's original condition when it left my hands to be shipped to purchaser, the return policy is entirely VOID.

This is a very simple and logical stipulation--all merchandise, let alone in the field of antiquities, have their value based upon CONDITION, and once the buyer has changed the purchased item in any way, they have immediately voided their ability to return an item.

There are no returns or refunds on items traded--obviously, once traded, I may sell the item you traded immediately.

There are no returns on items sold at a Show or during the weekend of a Show where you purchase an item(s). People have tried to pull "switch-er-roo" games with dealers, and using common sense, we dealers are extremely busy buying and selling, and once an item is sold, we dealer's are busy using our revenue to negotiate and purchase other fine items to sell. Plus, once sold off our table, all the other potential customers didn't have a chance to see and buy the item--so no returns on items sold at Shows!

There are also no returns or refunds on items in "Layaway." It is ridiculous to ask any seller who, in good faith expect to receive their money back: meanwhile, during that period, the seller could have long-since sold the item to other waiting customers, who have now moved on. Again, this should be common sense. Items on "Layaway" can NOT be traded for another item. What you put on "Layaway" is yours. Please make sure to look at all the pictures and as for close-ups before purchasing. Understand that I can only describe so much in writing or over the phone, and pictures are what they are--pics of the item, given the ambient lighting, quality of the pictures, etc, so do not become despondent if you did not inquire for all the detail possible prior to purchase.

There are no "trades" made with an item on "Layaway", meaning the buyer can not wish to trade the existing item on layaway for another item listed for sale. The item you bought on layaway is the item you'll get.

To "HOLD" an item requires an up-front payment of 20% of the purchasing price, and will only hold the item for 2 weeks. If no further payment is made after 2 weeks, or the buyer chooses not to purchase the item at any time, then the "HOLD" money is kept as a restocking/lost sales fee, and the item is placed back on the market. If a person who paid the "HOLD" money changes their mind and doesn't want the item, or returns it after purchase, the 20% HOLD fee is kept by me, the seller.